I'm mEda, the Marketing and Foreign Trades Manager of
Charles' Creature Cabinet
, a new ABJD company created by
Charles Stephan
, the creator of
Alice Cherry Blossom
. We are very excited with this new project and would like to take this opportunity to introduce ourselves to you.
Charles' Creature Cabinet™
is a sole proprietorship company / arts and crafts studio founded in Autumn 2008. It officially opened its doors this September. We want to offer our customers 100% handmade art and crafts, unique and high quality collectable artist toys: Asian ball jointed dolls, designer toys and character dolls. Charles' Creature Cabinet™ is Charles Stephan's dream studio from design to manufacturing operated in The Netherlands.
Our Indonesian mini factory is equipped to manufacture small runs of limited editions. Thus ensuring of no mass production but limited runs of unique toys and dolls. Charles' Creature Cabinet is not only dedicated to bring you a high quality product but also a wonderful and unique little piece of art.
The first
Limited Edition
dolls from
Charles' Creature Cabinet™
will be available on
October 14th, 2008
! Here is a sneak preview of these cuties:
To find out more about the dolls and Charles' Creature Cabinet™, please visit: http://www.charlescreaturecabinet.com!
Hi Everyone,
I have a DZ 70cm LE Silver Fox Yuu, which I renamed, Bandit Akihito (or 'Hito' for short) and an Elfdoll Red
They invite you to have a look!
AND don't forget to show off your own BJDs, too!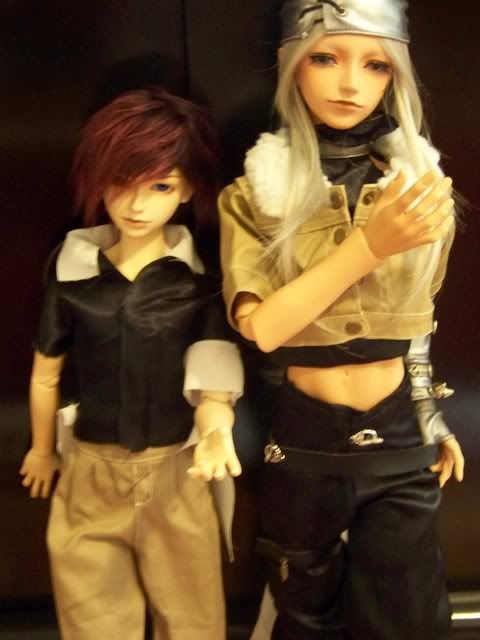 NOTE IMAGE HEAVY!
(
Read more...
Collapse
)
Well, since the only thing I have on here so far are news of new dolls and exclusives/LEs, I'll put some other stuff up to break it up and break the ice.


This community is for:

-The reporting of new dolls coming out, a few places to get them, and with more information, and a general price range to wet your appetite.

-Showing off your ball joint dolls! It doesn't matter the company or what they're made of! You can put one teaser image up but put all others under a cut to keep the community more loading-friendly!

-Tips and tricks concerning face-ups, modifications and sewing clothes and wigs for BJDs! This also includes How-tos, tutorials and ideas on different things involving BJDs

-Questions! Please ask questions, and maybe they can be answered. It doesn't matter how new you are to BJDs. 'How do I put new eyes in my doll' is not a stupid question - I'm sure everyone has asked themselves that.

PLEASE keep all posts family-safe.

Feel free to post!
Welcome!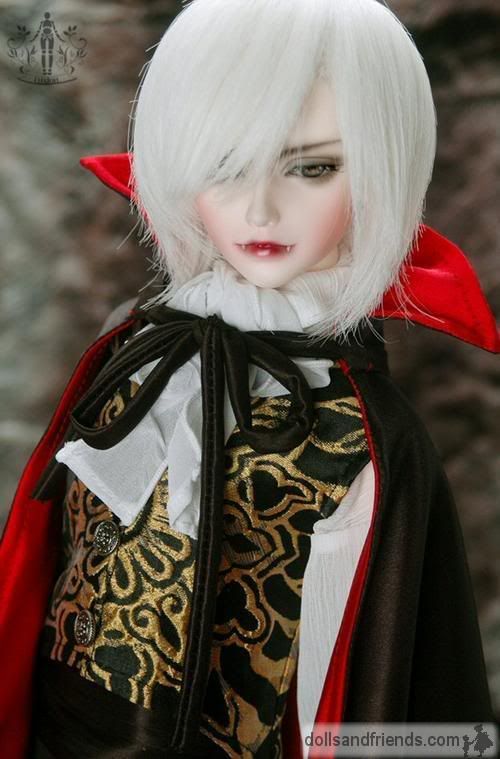 A Dolls and Friends Exclusive! Limited Edition Vampire Red - Limited to 40!
This is the Elfdoll 63cm SD Red mold, with slightly close eyes, new faceup and Vamp teeth.
"Red has 16mm silicon eyes in autumn hazel. His vest and shoes are optional. He comes with the dress shirt, pants, belt and cape. Optional parts included: fist hands."
~Description from the DollsandFriends.com website. For ordering information, please go to their site!
Price is at $790 and they are currently taking preorders.
You can preorder with a $75 deposit.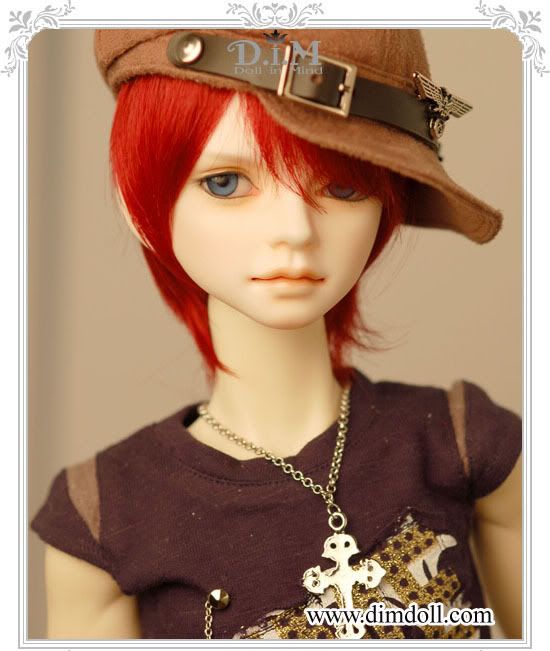 New 60cm DIM Love doll, Arno is now out!
You can now buy him from Junky spot, Dolls and Friends, and Denver Doll
"Normal Skin" with Face up version - only available yet - for $560 on all three.
One more picture beneath cut
(
Read more...
Collapse
)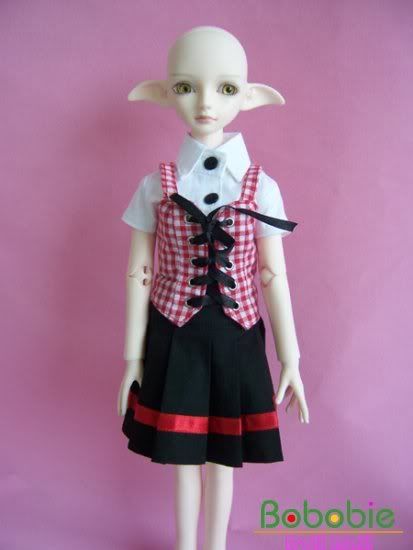 43cm/MSD Bobobie Ariel is a BOBOBIE and JUNKYSPOT
ONLY
EXCLUSIVE.
As in, you will only find this doll from Junkyspot.com or from Bobobie's main site.
There has been discrepancies, but any other site claiming to sell this doll probably doesn't realize this information.
From JunkySpot, she is:
Without faceup:
$118 (white/fleshtone skin)
$153 (green skin)
WITH faceup:
$148 (white/fleshtone skin)
$162 (tan, green, blue, pink and lilac)
Her head sculpt is basically the Sprite's but with droopy ears. Through Junkyspot, she has the mature body type.
(Information from the Junkyspot Site. Go there for more information, buying details and more images!)